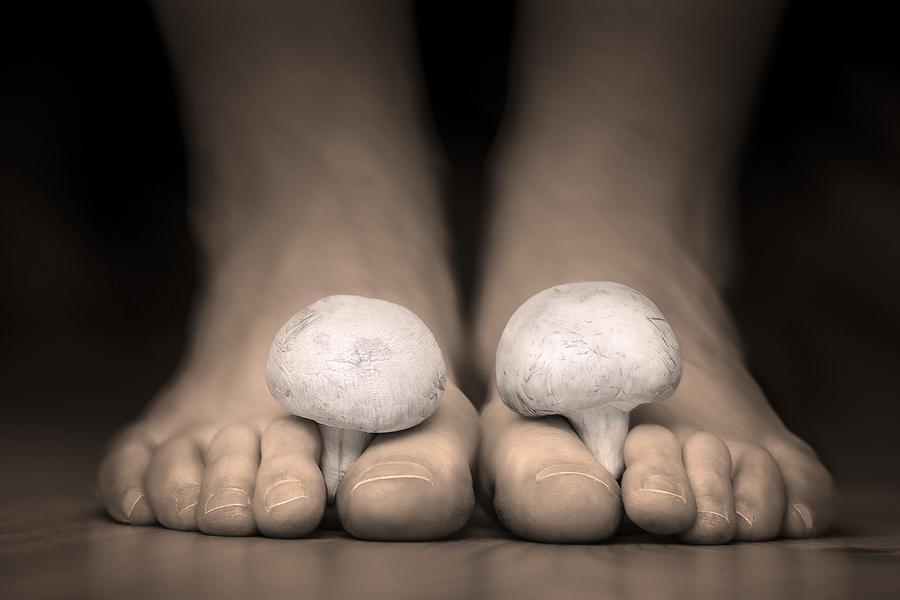 Athlete's foot is a fungal infection that most individuals develop from walking barefoot in moist environments, such as locker rooms or swimming pool decks. Symptoms include burning, itching, and cracked, scaly skin between your toes. If you've been struggling with this condition, the podiatrists here at Kentucky/Indiana Foot and Ankle Specialists, fortunately, offer treatments to help put you back on your feet. With offices in New Albany, IN, Louisville, KY-Outer Loop, Louisville, KY-Dixie Highway, Elizabethtown, KY, Bardstown, KY, and Bowling Green, KY, contact them if you need podiatric help. Here's how to treat athlete's foot.
1. Wash and dry your feet. If you have athlete's foot, keep your feet as clean and dry as possible every day. Wash your feet daily with water and antibacterial soap. Dry your feet thoroughly, even using a hairdryer if necessary. Keep your feet dry at all times. Athlete's foot is an infection of a fungus that thrives in warm, damp areas.
2. Change shoes and socks often. Don't wear the same shoes every day. Rotating your footwear is better for your feet. This will help your footwear stay dry and fungus-free. If your feet sweat a lot, change your socks and shoes a couple of times a day. Don't share socks or shoes with other people.
3. Apply an antifungal cream. Your podiatrists may have you apply a cream that contains medicine that destroys fungus. Apply the antifungal cream as directed to your toes and feet. This should make you feel better in a few days. You may need to use the antifungal cream for up to 30 days to get rid of the athlete's foot completely.
4. Use antifungal powder. Your podiatric doctor may have you apply a topical antifungal powder on your toes and feet every day. Apply the antifungal powder to the affected areas as directed by your doctor.
5. Take oral medication. In severe cases of athlete's foot, your podiatric doctor may prescribe an oral antifungal, such as fluconazole. Oral antifungal medications clear athlete's foot more quickly than topical medications, but you must make sure to follow your doctor's exact directions when taking medications.
Looking for a good podiatrist in Louisville, KY? Call one of Kentucky/Indiana Foot and Ankle Specialists' offices to make an appointment:
(812) 725-7542- New Albany, IN
(502) 331-6307 -Bardstown, KY
(502) 968-2233- Louisville, KY-Outer Loop
(502) 805-3338- Louisville, KY-Dixie Highway
(270) 737-3338 -Elizabethtown, KY
(270) 796-6160- Bowling Green, KY